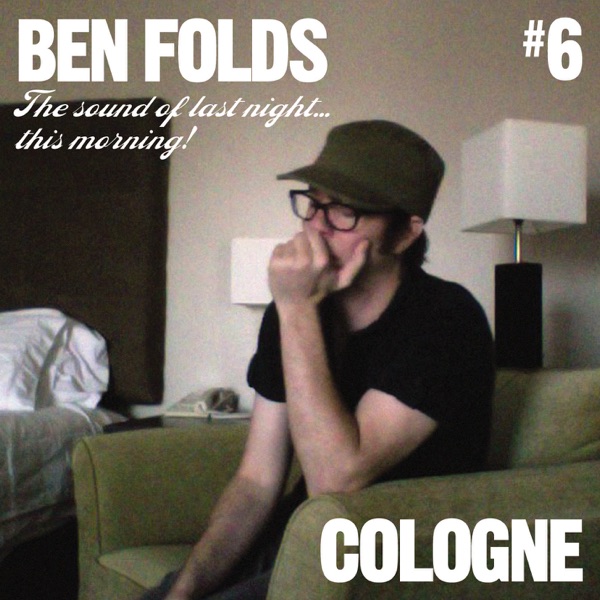 Ben Folds -
Cologne (Live At St. Paul, MN 10/17/08)
℗ 2008 SONY BMG MUSIC ENTERTAINMENT
Cologne (Live At St. Paul, MN 10/17/08) - Single Tracklist:
Woo! I was at this concert! It was a great performance, and any Ben fan should have this recording. Awesome.
This really wasn't a favorite of mine off the 'Way to Normal' CD...but over time I have grown fond of it....and this live version is particularly good...sure I can pick out some odd noise in the background at min 1 or so into it which I think is a string player plucking a string at an odd time in the tune...but overall its a tune I'll still recommend.
i love this song. its great. the auto harp is a gret addition to it. and to top it all off i was at this concert!!!!!!
THIS is LIVE?! its freaking amazing, ? I was seriously debateing weather or not i wanted 3 coppies of this song. If you are experiencing the same delima, this wont be like those 3 Linkon Park CD's that are the same (don't get me started on those effers from effington.) I strongly recomend the dollar. This recoding is extra crispy, unless you don't like homestyle recipe, then this is grillin'.
Cologne is a good song by a legend of piano rock that deserves more recognition and radio play. In fact, Ben Folds himself deserves more radio play, albeit the fact that much of his music isn't "suitable" for daytime radio. All of Way To Normal is great, and this is by far one of best ones on it.